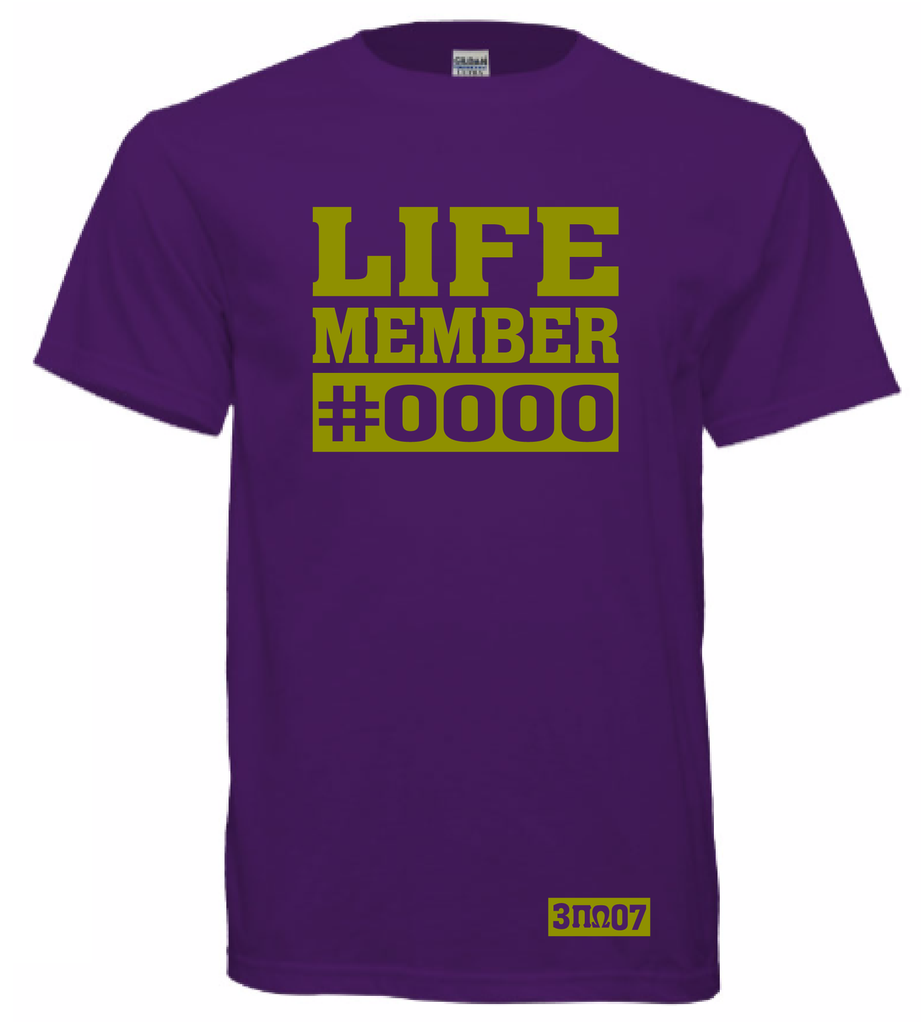 OPP Life Member II
This Amazing T-shirt design was created by the Garage Boyz Design team for the members of Omega Psi Phi Fraternity Inc.,
DURING CHECKOUT PLEASE PUT CUSTOMIZED INFORMATION IN COMPANY (OPTIONAL) BOX. Please use Example below. 
Life Member #0000  and TAG 3 Pi Omega 07
CALL FOR ADDITIONAL COLORS AND CUSTOM ORDERS 678-971-9991!